Important Dates:

77th Annual Floresville Peanut Festival
October 7-9, 2021
78th Annual Floresville Peanut Festival
October 6-8, 2022
79th Annual Floresville Peanut Festival
October 12-14, 2023
---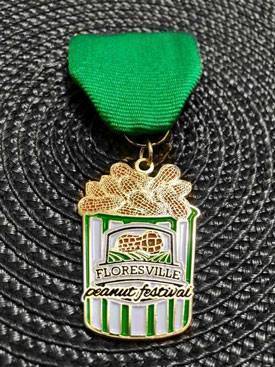 $5 each plus shipping

---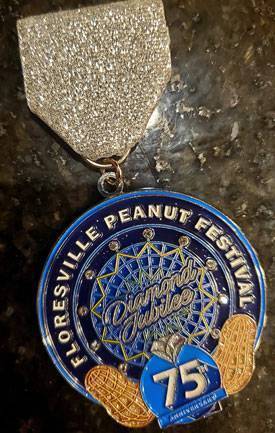 $10 each plus shipping
Welcome to The Annual Floresville Peanut Festival

As we prepare for the 77th Annual Floresville Peanut Festival. We appreciate your support. If you are interested in being a Sponsor for an event or a general sponsor, please read and complete the Sponsorship form.
Thank you to all the Spring Festival -BBQ Cook Off Sponsors for your support and a great outcome!
Queens Blood Drive
When & Where:
September 11th - 8:30 am - 2:30 pm
435 St. Hwy 97 East
Wilson County Expo and Community Center
Floresville, TX 78114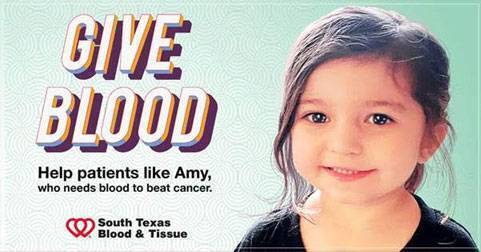 At the age of 2, Amy has already been through more than most people – chemotherapy, blood transfusions and weeks in the hospital – as she fights leukemia.
To support her treatment - and those of countless other cancer patients – Floresville Peanut Festival Royal Court is asking members of its community to donate blood in honor of Amy.
Local businesses also can host a blood drive as another way to serve the community.
As a thank-you, donors will score a $10 eGift card of your choice to hundreds of retailers.
Schedule a blood donation at the Floresville Peanut Festival Association in Wilson County Expo and Community Center on Saturday, September 11th from 8:30 a.m. – 2:30 p.m.
Your continued health and safety remains our top priority. We have numerous protocols in place to keep you safe.
Click here to schedule your appointment.
---
Free Admission on the Grounds
The Floresville Peanut Festival is celebrated every 2nd weekend in October with fun, games, royalty, parades and more in Floresville, TX.
Goober Games, held at the Floresville Event Center, kicks off the exciting week on Tuesday afternoon with games and activities for all children. The Coronation of Queen Tunaep, King Reboog and the royal court are crowned during an elaborate ceremony. The gorgeous gowns of the court, with their long, flowing trains, are designed by local talent and constructed by friends, family, and/or professional seamstresses with a different theme each year.


The carnival kicks off the weekend festivities and runs Thursday. Friday afternoon begins with a Kiddie Parade for children and their friends to show off their floats and costumes, with the winners invited to participate in the Big Parade on Saturday. Friday night features a Street Dance featuring local talent. Food concessions with the finest favorite festival foods, ranging from pizza to gorditas.

Saturday is the grand party, beginning with the Floresville Peanut Festival Parade at 10:00 a.m. The day's activities also include the annual raffle, arts and crafts vendors, various musical and dance groups, local talent and various entertainment located on several stages around the peanut square and carnival -- fun activities for the whole family to enjoy. Tours of the Wilson County Historical Jailhouse Museum are available. Peanut products such as peanut brittle, homemade peanut butter, peanut cookies, roasted peanuts (shelled and salted), pies and ice cream are all available to satisfy your peanut palate. The evening continues with a Street Dance provided by local talent. Food concessions remain open to quench your hunger and thirst.

You will not forget the Floresville Peanut Festival and once you visit you will want to come back every year. Make plans now to attend during the second full weekend in October. Don't miss it!
FLORESVILLE PEANUT FESTIVAL
P.O. BOX 81
FLORESVILLE, TX 78114
WEBSITE DESIGNED BY 
EDJE