Goober Games
Main Contact:
Liz Yow
210-884-4413
Come and enjoy the fun of Goober Games, a long time tradition of the Floresville Peanut Festival! 
Come help kick off the official Peanut Festival week with smiles and fun! 
Come enjoy: 
Sack Races * Peanut Pond * Face Painting
Peanut Toss * Fun Bounce * Musical Peanut
and many more... 
When: Tuesday, October 5, 2021
Time: 5:00 P.M. - 7:00 P.M. 
Where: Floresville Event Center
Cost: ***$0.25 a ticket or ***$5 wristband***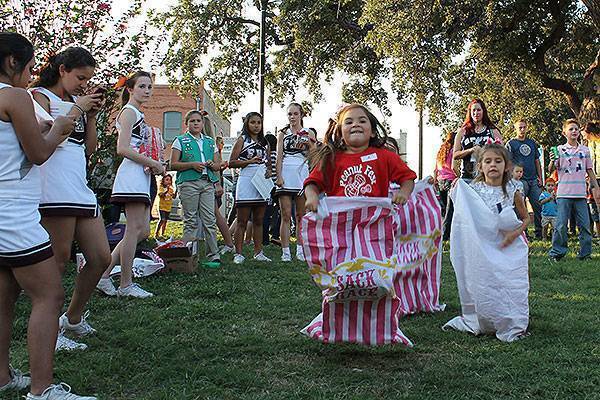 Click to Enlarge
To the many sponsors of the Floresville Peanut Festival