Goober Games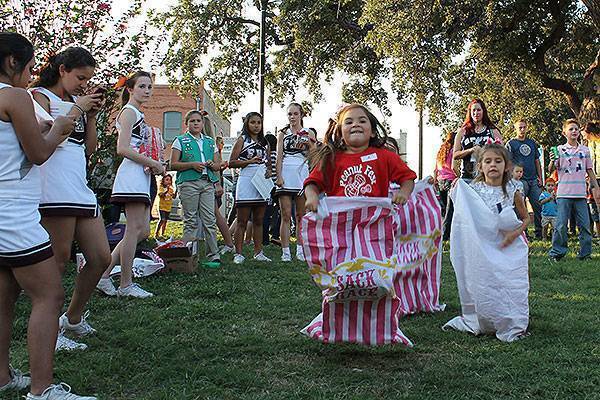 Main Contact:
Carolyn Palacios
210-468-9179
Email
Come and enjoy the fun of Goober Games, a long time tradition of the Floresville Peanut Festival!   
Come help kick off the official Peanut Festival week with smiles and fun!   
Come enjoy: 
Sack Races * Peanut Pond * Face Painting
Peanut Toss * Fun Bounce * Musical Peanut
and many more...   
When: Tuesday, October 7, 2019
Time: 5:00 P.M. - 7:00 P.M. 
Where: Wilson County Courthouse lawn 
Cost: ***$0.25 a ticket or ***$5 wristband***
Silver Sponsors
SAWS
Weston Services & LINE-X of South Texas Truck GeaR