Royalty & Coronation
Royalty:
2015 -71st Court of Christmas Magic

Queen Elect- Tunaep LXXI - Shae Lynn Shodrock
First Runner-Up - Princess-Elect - Mia Madeleine Montgomery
Princess Elect- Shelbi Lynn Bays
Princess Elect- Courtenay Haag
Princess Elect- Courtney Leath

 
King Elect - Brock Michael Dugi
Prince Elect - Dalton Michael Schroller
Prince Elect - Dennis Wayne Siegel
Prince Elect - Matthew Ray Trevino
Prince Elect - Gabriel Rene Meza

 
Children's Court Elect
Acolyte - Luke Jayden Bodiford
Page - Kaydence Nichole Orth
Page - Maryn Tackitt
Scepter Bearer - Jaxson Henry Matthews
Crown Bearer - Brody Turner
Train Bearer - Camber Pipes
Train Bearer - Haylee Fletcher
2014 -70th Court of Natures Nautical Wonders

Queen Tunaep LXX - Francesca Dominique Carvajal
First Runner-Up - Princess - Payton Anne Strozier
Princess -Jessica Erin Cranston
Princess -Marina Julia Hernandez
Princess -Serena Marie Servantes

 
King - Luke Daniel Rocha
Prince - Leo May, III
Prince - Christopher Louis Albert
Prince - Sean William Moy
Prince - Scott Edward Gonzales

 
Children's Court
Acolyte - Trent John Tackitt
Page - Dezarae Renae Cordova
Page - Devin James Guzman
Scepter Bearer - Chloe Renee Ascencio
Crown Bearer - Claire Emily Pullin
Train Bearer - Aundrea Mae Chavez
Train Bearer - Kapree MaKenzie Polasek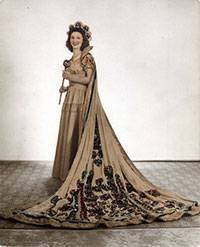 Click here for Past Royalty
Coronation:
The 71st Annual Floresville Peanut Festival Association Presents   
Coronation of Queen Tunaep LXX
Thursday, October 8, 2015
7:00 P.M.
Wiley Seale Auditorium   
The coronation tickets will go on sale to the public, Saturday, September 26, 2015 at Friends and Company, 1212 10th Street, Floresville, TX 393-7799. Coronation tickets are $10 each. Tickets will be available at the door.   
Any questions regarding Coronation tickets please contact Terri Broll at (830) 393-6943.