Royalty & Coronation

Thursday, October 6, 2016

Royalty:
WE'RE PROUD TO ANNOUNCE THE 2016 - 72ND COURT OF BOHEMIAN BLOOMS:
Queen Elect - Alexandria Renee Palacios
First Runner Up - Princess Elect - Mikaela Elyse Talley
Princess Elect - Micah Elizabeth Brannan
Princess Elect - Sarah Kathryn Coldewey
Princess Elect - Daisy Bonita Perez

Children's Court Elect
Acolyte - Addisen Lee Yow
Page - Leah Rhea Soriano
Page - Danica Brooke Bravo
Scepter Bearer - Gigi Soleil Hill
Crown Bearer - Nicolas Abel Moore
Train Bearer - Mia Marie Servantes
Train Bearer - Evan Michael Ximenez

King Elect - Christopher James Marrero
Prince Elect - Luke James Pierce
Prince Elect - Jared Joseph Labus
Prince Elect - Cole Bob Gulick
Prince Elect - Daniel Sendejo III

President Leann Drozd

2015 -71st Court of Christmas Magic

Queen Elect- Tunaep LXXI - Shae Lynn Shodrock
First Runner-Up - Princess-Elect - Mia Madeleine Montgomery
Princess Elect- Shelbi Lynn Bays
Princess Elect- Courtenay Haag
Princess Elect- Courtney Leath

King Elect - Brock Michael Dugi
Prince Elect - Dalton Michael Schroller
Prince Elect - Dennis Wayne Siegel
Prince Elect - Matthew Ray Trevino
Prince Elect - Gabriel Rene Meza

Children's Court Elect
Acolyte - Luke Jayden Bodiford
Page - Kaydence Nichole Orth
Page - Maryn Tackitt
Scepter Bearer - Jaxson Henry Matthews
Crown Bearer - Brody Turner
Train Bearer - Camber Pipes
Train Bearer - Haylee Fletcher

2014 -70th Court of Natures Nautical Wonders

Queen Tunaep LXX - Francesca Dominique Carvajal
First Runner-Up - Princess - Payton Anne Strozier
Princess -Jessica Erin Cranston
Princess -Marina Julia Hernandez
Princess -Serena Marie Servantes

King - Luke Daniel Rocha
Prince - Leo May, III
Prince - Christopher Louis Albert
Prince - Sean William Moy
Prince - Scott Edward Gonzales

Children's Court
Acolyte - Trent John Tackitt
Page - Dezarae Renae Cordova
Page - Devin James Guzman
Scepter Bearer - Chloe Renee Ascencio
Crown Bearer - Claire Emily Pullin
Train Bearer - Aundrea Mae Chavez
Train Bearer - Kapree MaKenzie Polasek

2013 -69th Court

Queen Corinne Morkovsky
First Runner-Up - Princess - Alyssa Farias
Princess - Kaitlin Labus
Princess - Shelby Madden
Princess - Kaitlyn Reile

King - Mason Ray
Prince - Joey Garza
Prince - Derek Moczygemba
Prince - Paul Jason Quinters
Prince - Reagan Middleton

Children's Court
Acolyte - Landyn Latka
Page - Carolina Guzman
Page - Grant Hartmann
Crown Bearer - Lane Bodiford
Scepter Bearer - Erik Bruett
Train Bearer - Kambri Angle
Train Bearer - Carley Leal

2012 -68th Court

Queen Caitlyn May
First Runner-Up - Princess - Katie Smith
Princess - Katherine Burkett
Princess - Mikayla Coldewey
Princess - Ryann Palacios

King - Blake Popham
Prince - Colby Shodrock
Prince - Barrett Smith
Prince - John Handowski
Prince - Albert Saenz

Children's Court
Acolyte - Jacob Trevino
Page - Bobbi Ann Cox
Page - Emelie Baumann
Scepter Bearer - Karina Lyssy
Crown Bearer - Eleysa Servnates
Train Bearer - Ellie Hinojosa
Train Bearer - Maddux Cantu

2011 -67th Court

Queen Alexa Carvajal
First Runner-Up - Princess - Hannah Sawers
Princess - Georgia Dunn
Princess - Kailey Shoemaker
Princess - Ashlyn Talley

King - Garrett Pollock
Prince - Luke Laskowski
Prince - Darren Servantez
Prince - Zeke Wiatrek
Prince - Brandon Cisneros

Children's Court
Acolyte - Hailey Nichols
Page - Erika Lyssy
Page - Lance Latka
Scepter Bearer - Abby Saenz
Crown Bearer - Bradley Meuth
Train Bearer - Kahlen Castro
Train Bearer - Kendall Castro

2010 -66th Court

Queen Kalyn Sisti
First Runner-Up - Princess - Katherine Llewellyn
Princess - Samantha Aranada
Princess - Thalia Hernandez
Princess - Kassandra Trinidad

King - Barrett Raabe
Prince - Jacob Ortega
Prince - Matthew Hosek
Prince - George You
Prince - Victor Arocha

Children's Court
Acolyte - Cal Vinson
Page - Sarah Bruett
Page - Patrick Silva
Scepter Bearer - Sadie Desselle
Crown Bearer - Landry Nieto
Train Bearer - Hannah Taylor
Train Bearer - Capri Montgomery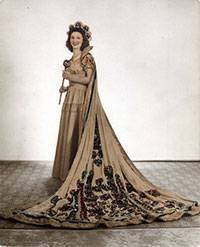 Click here for Past Royalty
Coronation:
The 72nd Annual Floresville Peanut Festival Association Presents   
Coronation of Queen Tunaep LXX
Thursday, October 6th, 2016
7:00 P.M.
Wiley Seale Auditorium   
The coronation tickets will go on sale to the public, September 25, 2016 at
Sister's, 830-393-7993, 918 10th Street/HWY 181, Floresville, TX 393-7799. Coronation tickets are $10 each. Tickets will be available at the door. Coronation programs will be sold at the door for $5.  
Any questions regarding Coronation tickets please contact Diana Hernandez at (210) 415-0541.
Silver Sponsors

SAWS

Weston Services & LINE-X of South Texas Truck GeaR